About Us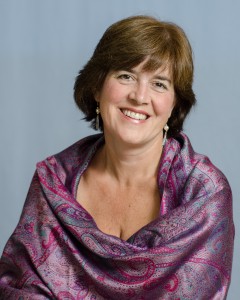 Mary Sullivan, soprano, has appeared as a soloist with numerous ensembles in New England, including the Oratorio Chorale, Cantemus, the Concord Women's Chorus, and the Lincoln Festival Chorus. Other recent appearances include the Messiah sing hosted by the Downeast Singers under Artistic Director Anthony Antolini, and the King's Chapel concert series in Boston. She has been presented as a recitalist at Bowdoin College's Studzinski Recital Hall with pianist and Artist in Residence George Lopez, and was a featured soloist at the PORTopera gala fundraising dinner this past spring.
Ms. Sullivan is the Artist in Residence with the Oratorio Chorale under Artistic Directory Emily Isaacson, for which she presented a solo recital as part of their concert season this past January. She is also the resident soloist at St. Peter's Episcopal Church in Portland, with organist Herbert Taylor; and she has been a guest soloist at St. Andrew's in Newcastle with organist Sean Fleming.
In the summer of 2015, she will appear with Sean Fleming and the Maine Friends of Music in their series of chamber music concerts in the Midcoast area. She is featured on composer Steven Finch's CD An Apple Gathering, and has sung world premieres of works by Mr. Finch and also by Boston-area composer Ruth Lomon. Ms. Sullivan is the producer on several CDs of classical vocal and instrumental music; two of the selections on the most recent CD, composer Graham Gordon Ramsay's The Sacred Voice were nominated for Grammy awards by Albany Records.
Ms. Sullivan studied voice with celebrated soprano Nancy Armstrong and mezzo soprano Pamela Dellal, and maintains a private voice studio in Brunswick, Maine.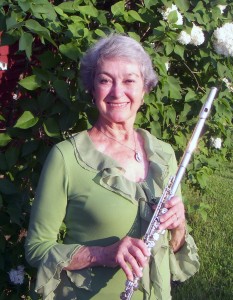 Linda Brunner, flute, is principal flutist with Maine's Midcoast Symphony Orchestra, and has often appeared as soloist with the orchestra. She also has been a member of the Midcoast Woodwind Quintet and has performed with the Portland Symphony Orchestra and the Maine State Ballet Orchestra. Since 1991, she has given solo and chamber music performances with the Maine Friends of Music, a Baroque ensemble which collaborated with other French and American artists in 2007 to perform a 4-concert tour in France as well as a 5-concert tour in Ohio with the French/American Friends of Baroque Music.
"On the instrumental side were flute, viola, and bassoon, excellent from beginning to end." (Var Matin)
Linda has been a member of the Downeast Chamber players and the Bangor Symphony, and has taught at the University of Maine in Orono. She directed the Hallowell Community Band for twenty years and and has directed several school and community ensembles. Brunner studied flute with Robert Cavally, James Pappoutsakis, and Frances Drinker. She earned degrees from the New England Conservatory of Music and the College Conservatory of Music at the University of Cincinnati.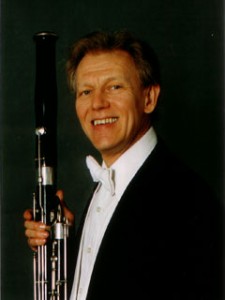 David DeBolt, bassoon, is Professor of Music Emeritus at Kent State University. Currently he is active with the Kent Camerata, a vocal and instrumental ensemble that concertizes in Germany, Italy, France, Ireland, China, and Canada as well as in many areas of the United States, and with the Maine Friends of Music chamber ensemble's Baroque and Beyond concerts. Also he is chairman and frequent performer with Concerts @ St. John's in Charleston, WV. His solo CD's, "David DeBolt – Bassoon Music of 20th Century America" (Crystal CD347) and "A Musical Painting Comes to Life" (Crystal D841) are winning critical praise.
"DeBolt is an exemplary bassoonist. His tone is rich and vibrant, yet flexible. His technique is flawless, and his musical instincts are sure and responsive." (All Classical Guide)
Formerly principal bassoonist of the Kansas City Philharmonic, Tulsa, Birmingham, and Sante Fe Opera orchestras, DeBolt studied bassoon with Bernard Garfield, Harold Goltzer, and with George Wilson at Ohio State University, where he earned degrees.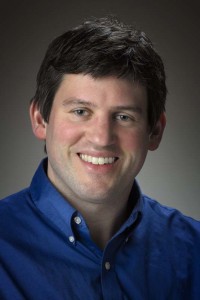 Sean Fleming, organist, harpsichordist, and pianist, is one of Maine's most sought after collaborative keyboard artists, and has performed with the Maine Friends of Music for over 20 years.

Sean Fleming performs regularly with the Bowdoin Chorus, Coastal Chorale, Down East Singers, Lincoln Academy Lincolnaires, Lincoln Festival Chorus, Maine Friends of Music, St. Cecilia Chamber Choir, Sheepscot Valley Chorus, and Tapestry Singers. He is the assistant director of Midcoast Community Chorus, and is also the music director for the Hearts Ever Young Chorus. He regularly accompanies many high school and junior high festivals. He has worked with Ann Arbor Camerata, Bowdoin Chamber Choir, Bowdoin Summer Music Festival Chorus, Colby College Chorale, Maine Pro Musica, Oratorio Chorale, Renaissance Voices, University of Michigan Gilbert and Sullivan Society, University of Southern Maine Chorale, University of Southern Maine Chamber Singers, and Vox Nova Chamber Choir.

Sean has directed or accompanied over sixty-five musical theater productions nationwide. Most recently he was the music director and orchestral conductor for "Fiddler on the Roof", "Godspell", "Jekyll and Hyde", "The Legend of Jim Cullen", and "Sunday in the Park with George" with Heartwood Regional Theater Company, and "Shrek", "Aida", and "Little Shop of Horrors" at The Waldo Theater.

An organ recitalist who has performed throughout the United States, Sean studied organ and piano with Ray Cornils, John Doney, Michael Lindsey, and Gerald McGee. For the past twenty years he has served as organist at St. Andrew's Episcopal Church in Newcastle.

He was the recipient of a 2009 St. Botolph Club Foundation grant award in recognition of his achievements in music.

Both comments and pings are currently closed.